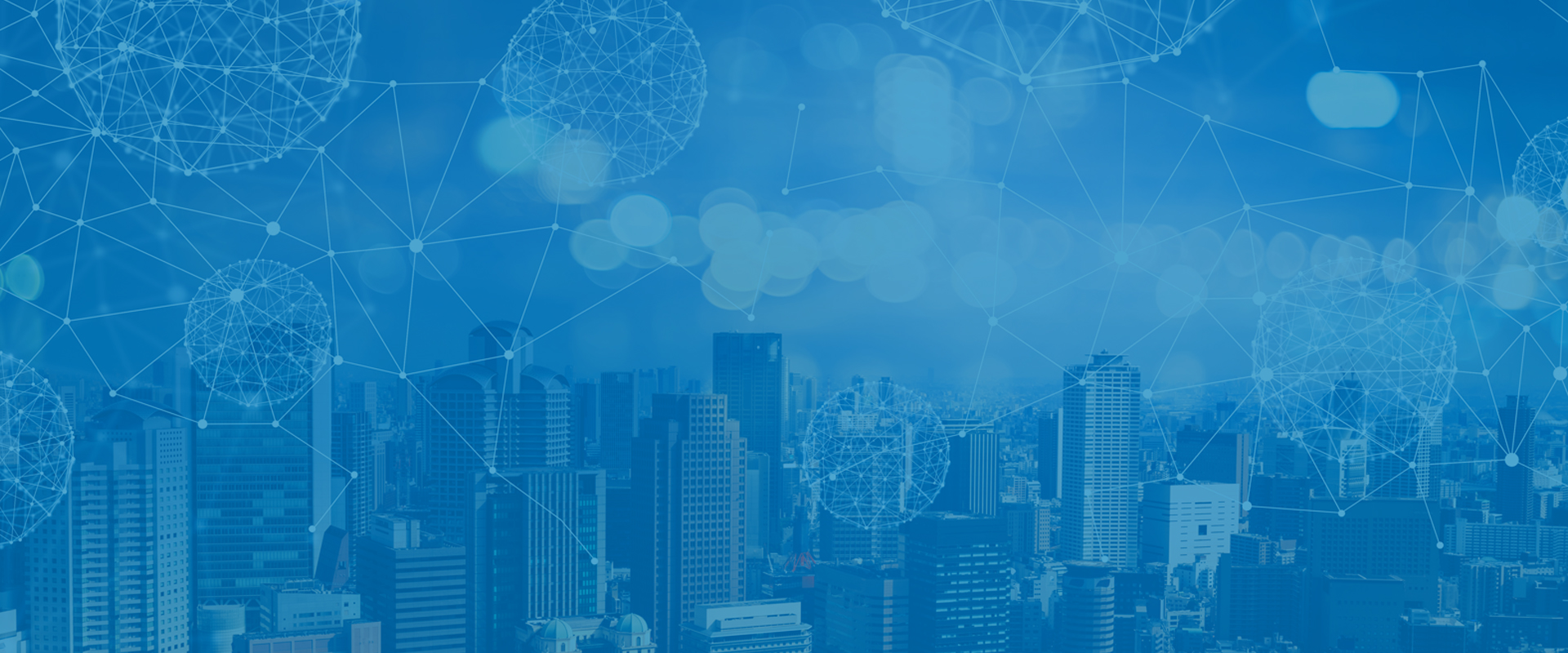 NRI Services provides professional
services to Indians around the globe.
Get in Touch
Servicing the Diverse
NRI Community across the Globe.

With over 10 years of experience helping businesses to find
comprehensive solutions
Our Company
Get in Touch
Customer Testimonials
With over 1200 customers served globally we strive to go above and beyond
our customers expectations. Here is what they say about us.
S S Kailay

I had my bank accounts in a remote village in Punjab. My funds were stuck up there since there was no international transfer facility in that branch. Team NRI services helped me  getting my funds without any hiccups, sitting here only. They co-ordinated with my bankers after my permission and had the funds transferred in no time!!
Team NRI Services helped access my funds in a bank at a remote village in Punjab.  The funds were unattainable for me without visiting the bank in person with NRI services assistance they coordinated the efforts between the bank and myself all while I was in Canada.  
Thank you Team NRI Services for your prompt and helpful service.
S S Kailay
Canada
Dr. R Gulati

I am getting my returns filed on regular basis since last 4 years from Team NRI Services. They are very proactive team and very efficient working. Need not worry when they are there to handle my taxes in india.
With NRI Services on my side my Indian tax filings have been taken care of for the last 4 years.
The team is very professional and well informed to work with NRI's.
Dr. R Gulati
USA
S S Landa

Tried and tested consultants of North India. I had a wonderful experience. Team Nipan was very helpful in guiding me for the tax returns and the refunds that were stuck up. Keep it up!!
Tried and tested NRI consultant.  Nipan and his team assisted me in filing my tax returns and receiving refunds that had been stalled in the system.   I would recommend NRI Services to anyone looking for tax help in India.
Serbjit Singh Landa
North India
R Jindal

Team NRI services helped me get my long overdue refund from the Income Tax Department. Their in depth knowledge and consistent follow up helped me receive my refunds all while living in the UK. Not only did theyhelp me in getting the refund, butthey helped me repatriate it quickly.
R Jindal
UK
D S Anand

You can rely on them!! NRI Services has been filing my Indian Tax returns and they take care of the complex tax laws for Non-residents. God Bless them!
D S Anand
USA
S Kaur Dhaliwal

Team NRI Services is a professional firm. They represented me on my behalf and had my case resolved( what was it about FEMA). I had received a hefty demand which was closed after team NRI Services handled my case. Very much satisfied with their approach
S Kaur Dhaliwal
UK
P S Chahal

Nipan and his team relieved my stress, I was worried when I received my tax notice.I heard about Team NRI Services from my friend and engaged NRI service to help me. They were effective even during the Covid outbreak, they submitted replies to the Income Tax officer and ensured the completion of task at very economical fees. Very good efforts by team Nipan Bansal,
Paramjit Singh Chahal
USA
M S Sidhu

NRI services was fast, efficient, and effective. I wanted to transfer funds to my son in USA, but got myself confused and caught up in the remittance forms and taxation issues. NRI Services team proactively took up the matter and resolved within my issue within one day.  Thank you to the NRI Services team.
M S Sidhu
USA
S Batra

I express my gratitude to the team of NRI Services for helping me with my tax related matters and always providing an expert advice.
S Batra
Canada
S Gupta

NRI Services team helped market my property and found the best possible price for my property. They also planned my taxes from the capital gain arise from the sale of my property and helped ensure government compliance. They are indeed the best consultants!!
S Gupta
Canada
N Ritoria

Filling a simple Income Tax Return is not so simple for NRIs because of the different tax laws between the countries. But the highly experienced and knowledgeable team of NRI Services completes it for me just like that.
N Ritoria
UAE
H Singh

Anyone can file your income tax return, but the advice you get from a professional helps you save money. For me NRI Services is the team of choice.
H Singh
USA
B Singh

I have been using the NRI Services team to prepare my tax returns for the last 4 years. Their effective tax planning and availing the benefits of exemptions helped me save a lot money.
Cheers!!! To the NRI Services Team
B Singh
USA
T Ahmed

Funds Repatriation is a not everyone's cup of tea and only a knowledgeable person with the experience of the field can effectively help you with your funds. NRI Services had helped me out in the most effective manner.
T Ahmed
Canada
A Sandhu

They helped in filing tax returns in India. Just one word for Nipan and team, Fantastic!!!!!
A Sandhu
USA
B Singh

They helped me by successfully representing me in my income tax appeal. NRI Services is the one stop solution for all your tax related queries. Kudos!! To the complete team of 'NRI Services'
B Singh
UK
A Jot Singh

I had been long waiting for my funds in India to be transferred to my account in Canada. With team NRI it was a swift and easy process. My best wishes for future endeavors.
A Jot Singh
Surrey Canada
B Singh, Ontario

I would like to extend my gratitude to Nipan Bansal and team for helping me get my money repatriate to Canada. They are very professional in their approach and towards their work. Kuddos to the team
B Singh, Ontario
Canada
B Singh

Thank you Nipan and team for helping us in the best way possible and transferring my funds under your guidance.
B Singh
Singapore
D Kaur

Transfer of money requires experience and expertise along with the knowhow of the paper work involved. I am very happy with the service provided by NRI Team and their thorough knowledge for the work they do. A heartfelt thanks to your team.
Daljit Kaur
Melbourne (Australia)
G Singh Dhoot

Fantasticwork done and thoroughly satisfied with the services received !!
G Singh Dhoot
Montreal (Canada)
I Singh

They are a very professional team with a good experience of handling the matters of repatriation of funds.
I Singh
Ontario (Canada)
P Kumar Joshi

My friend got me connected to them as I was really worried for my money stuck in India. I must say they exceeded my expectations and got my funds transferred to me without me being in India. They are very professional people, with good understanding of their work.
P Kumar Joshi
Brisbane (Australia)
P S Sandhu

Thank you NRI Services for the efficiency you showed for the urgency of the funds to be transferred. I am really very pleased by the services received by you.
P S Sandhu
Calgary (Canada)
R Singh Gill

I wanted to get my money transferred but did not know about the income tax clauses attached to it. It is then NRI Services stepped in and their team guided me all through the process thus providing their expert advice at every step. I am really thankful for your support.
R Singh Gill
UAE
R Kaushal

It was greatconnecting to Nipan and team for my fund's repatriation work. GREAT JOB !
R Kaushal
Auckland (New Zealand)
S Kaur Deol

I came to India and wanted to get my money transferred before leaving. Thank you NRI Services for doing the whole process rapidly. They got my funds transferred and I could have a peaceful stay in India with my family. My best wishes for you.
S Kaur Deol
Ontario (Canada)
S Kaur

The name you can trust NRI Services. They helped me in getting funds back to my country without hassle.
S Kaur
Hamilton (Canada)
B Kaur Saundh

There are many documents and issues involved in repatriating funds back with respect to Indian laws including Income Tax, FEMA & other laws. NRI services made it simpler with their expert team.
B Kaur Saundh
Ontario(Canada)
N Singh Dhanota

I was worried for my case pertaining to Income tax in India. That is when I connected to NRI Services. They completed the paper work in accordance with the laws and thus presented the case and got it sorted without me have to come to India. I am really happy that I got connected to them and wish them luck.
N Singh Dhanota
Canada
T Singh

Nri Services is a trusted name in the North Indian region especially for the funds repatriation.
Tanveer Singh
UK
B Malhi

Excellent service provided by Nipan and team. Wishing them all the very best.
B Malhi
Sydney(Australia)
S Kaur Bhatti

Sitting outside Indian in itself is a big drawback and a lack of knowledge of laws can further disrupt your work. Thus getting in touch with NRI Services was the best decision to get my money transferred. They are a team of proficient people with a great expertise.
S Kaur Bhatti
UK
H Singh & T S Brar

I was trying to get my money back from India for some time now with a fruitless result. Thus one of my relative advised me to connect to NRI Services for the same. They advised me on the paper work and got my money to me in the shortest time possible.
H Singh & T S Brar
UK
A Singh

I have to get my funds transferred to Canada from India and had a little knowledge of the documentation and process. Team NRI Services handled all my queries very patiently and guided me all through the paper work and explained me the whole procedure thus helping me generate an everlasting trust in their work.
A Singh
California (USA)
R S Thind

Thank you Team NRI Services for getting my money transferred to me in the most efficient way possible. Highly satisfied by your services!
R S Thind
Ontario (Canada)
R C Verma

I wanted to get my money transferred to the US from India. But due to lack of knowledge about the documentation and income tax regulations I got really confused with the process. Thus Nipan and his team did all the documentation and guided me through the process and I got my money repatriated. Their advice and expertise is really commendable.
R C Verma
UAE
S S Grewal

A trusted name with a very professional team to handle all your queries and work in accordance to the laws and regulations.
S S Grewal
CANADA
S Gupta

After selling my property in India it was getting difficult for me to get my money transferred. That is when I get connected to NRI Services for the same. They not only got my funds transferred but also advised me in some matters relating to the taxation laws regarding the same. Their advice and guidance have been really helpful since then.
S Gupta
Netherland
N S and B K Powar

Getting my funds transferred was just the starting of the professional relations with NRI Services. Their professional approach and expertise to do the work has kept me connected to them for all my financial requirements.
N S and B K Powar
UK
N Singh

The team of Nri services have an incredibly good understanding of the paperwork involved and the laws and regulations. Thus their advice and guidance made my work super easy. Thanking them for their expert guidance.
N Singh
UK
A K Sandhu

I wanted to get my money transferred as I required the funds in Canada. Thus Nipan Bansal and his team helped me in getting my all the documentation done and with a few signatures my funds were transferred. I must say they are very professional and helpful.
A K Sandhu
Surrey (CANADA)
J K, UK

A team of proficient and professional people to get your work done from. I am Extremely satisfied by their service.
J K
UK
J Trehan

Getting money transferred to a different country is a tedious task that requires professional know how and expertise. Thus NRI Services is a combination of both and the way they handle problems is commendable
J Trehan
UK
M S J, New Jersey(USA)

I wanted to get my money transferred to USA and NRI Services helped me in getting it done within no time. They made whole process very easy.
M S Jhass
New Jersey(USA)
H S Deo & Resham Kaur

NRI Services team is well versed in the laws regarding income tax. They handled my Income tax appeal really well. Thus completing my long due compliance in India.
H S Deo & Resham Kaur
UK
Dr. M S Pannu & Dr. I S Pannu

We were facing a major issue getting our funds transferring to US. Nipan and his team not only guided us through the process, they also did the required documentation had kept a follow up with the banking authorities. They are experts at their work. Wishing them luck.
Dr. M S Pannu & Dr. I S Pannu
USA
G Sidhu

Thank you to the NRI team for taking care of my Income tax case. They not only represented me but also worked diligently to keep me updated with the process.
G Sidhu
UK
B R Singhota

A reliable name in North India…. Congratulations NRI Services for keeping up the high standards for quality services.
Bhavish Rajkaur Singhota
UK
Amit Trehan

Fund repatriation is a tedious task if you are not aware of the documentations and the procedure. NRI services did a great job in getting the funds transferred to me. I had a wonderful experience with them.
Amit Trehan
UK
A Randhawa

They are a team of reliable people with a thorough knowledge and experience. Wishing them success in their future projects.
A Randhawa
Calgary (Canada)
R Grewal

NRI services made my fund transfer an amiable experience for me through their experience and knowledge. I had a great experience in egaging their services.
R Grewal
USA
S Khanna

Kudos to the team for doing a great job! A highly satisfied client
S Khanna
Australia